It is heeeerreeee!!!!!!!!!!!!!!!
If you don't know what I'm talking about,
the Write Inclusively contest
is coming up soon. The submission window is Sept 4 - 6, and it is a simply query contest for unapologetically diverse books. Make sure to read
the post
for all the details!
BUT NOW, ANNOUNCING THE AWESOME AGENTS/EDITORS!
In alphabetical order, the awesome people making this contest happen:
Whitley Abell
Whitley Abell joined Inklings Literary Agency in 2013. Before joining Inklings, she completed successful internships with Carol Mann Agency and P.S. Literary Agency. She is based in St. Louis, MO, where she daylights writing proposals of the entirely unromantic variety. She graduated in 2011 with a BA in English and Creative Writing, and again in 2012 with a MAT in Secondary English Education, which basically means she can tell you anything there is to know about feminist literary theory and the Common Core Standards.
Whitley is primarily interested in Young Adult, Middle Grade, and Women's fiction. She likes characters who are relatable yet flawed, hooks that offer new points of view and exciting adventures, and vibrant settings that become active characters in their own right. She is open to almost anything with in the areas above, be it contemporary or historical, romance or thriller, realistic or supernatural, tragic or quirky. Whitley has a soft spot for the goofy guys, awkward ducks, April Ludgates, and devout fan girls of the world. Manic pixie dream girls will be turned away at the door. She is not interested in vampires, werewolves, angels, zombies, dystopian societies, steampunk, or epic fantasy.
NO picture books, poetry, non-fiction, or genre romance, crime/mystery sci-fi/fantasy for the adult market.
For more details on Whitley's #MSWL, visit
her blog here.
Natasha Alexis
After graduating with honors from New York University and working as a junior development associate at Showtime Networks, Natasha Alexis earned her J.D. from Northeastern Law School and practiced intellectual property law at Paul, Weiss, Rifkind, Wharton and Garrison. Prior to joining Chalberg & Sussman in 2014, Natasha worked at Zachary Shuster Harmsworth, where she built her own list of clients while assisting with business affairs and contract negotiation.
Natasha's clients include Samuel W. Gailey, author of
Deep Winter
(Blue Rider Press), a Penguin Debut Author selection; Jezebel.com contributor Tracy Moore, author of
Oops! How to Rock the Mother of Surprises: A Positive Guide to Your Unexpected Pregnancy
(Adams Media); and Robert Tate Miller, author of
Forever Christmas
(Thomas Nelson).
A soccer fan and former dancer, Natasha is seeking manuscripts from all categories, including literary and commercial fiction, fun Middle Grade fiction, edgy chick lit, dark thrillers and New Adult fiction. Natasha is especially attracted to projects featuring people of color, and counts pop culture, lifestyle, and wellness-oriented nonfiction among her interests.
Mallory C. Brown is seeking young adult, women's fiction, and non-fiction. She is especially drawn to pieces with strong character-driven plots and witty humor. She loves contemporary fiction, low fantasy (think realistic world with a fantastical twist), and romance. Mallory also appreciates a well-placed comma and hopes you do, too.
Adriana Domínguez
Adriana has nearly 20 years experience in publishing, most recently as Executive Editor at HarperCollins Children's Books, where she managed the children's division of the Latino imprint, Rayo. Prior to that, she was Children's Reviews Editor at Criticas magazine, published by Library Journal. She has performed editorial work for many children's and adult publishers, both on a full time basis and as a freelance consultant, on English and Spanish language books. Adriana is also a professional translator who has worked on a number of translations of award-winning and best-selling children's books. She is a member of the Brooklyn Literary Council that organizes the Brooklyn Book Festival, and one of the founders of the Comadres and Compadres Writers Conference in New York City. Adriana joined Full Circle in 2009, and is based on the East Coast.
She is interested in children's picture books, middle grade novels, and literary young adult novels. On the adult side, she is looking for literary and women's works of fiction that feature characters with unique voices telling unforgettable stories. In the area of non-fiction, she seeks pop culture, and how-to titles geared toward women of all ages, written by authors with rock-solid platforms. Adriana has a long trajectory of publishing underrepresented authors and illustrators, and welcomes submissions that offer diverse points of view. Her client list includes award-winning authors such as Reyna Grande, Angela Cervantes, Lorena Siminovich, Tim Z. Hernandez, Eric Pierpoint, and Rafael Lopez, as well as newcomers such as Michaela & Elaine DePrince, Katheryn Russell-Brown, and Lila Quintero-Weaver, among others.

When not working - which is rare - Adriana can be found at the nearest airport, waiting to be whisked away from it all; along with publishing and her family, travel is her biggest passion! Please note Adriana is not accepting short stories, poetry, romance, thrillers, mysteries, science fiction, fantasy, dystopian, paranormal, or Spanish language only submissions.
Leon Husock
Prior to joining the L. Perkins Agency, Leon was an associate agent at Anderson Literary Management. He has a BA in Literature from Bard College and attended the Columbia Publishing Course. 
Leon is actively building his client list. He has a particular interest in science fiction & fantasy, young adult and middle-grade novels filled with strong characters and original premises, but keeps an open mind for anything that catches his eye. He is also looking for historical fiction set in the 20th century, particularly the 1980s or earlier. He is not interested in non-fiction at this time.
Thao Le is a graduate of the University of California, San Diego with a double major in econ-management science and Chinese studies. While interning at the agency during college, she realized where her true love lies -- books -- and joined the agency full-time in the spring of 2011.
Thao is looking for adult sci-fi/fantasy/horror, NA (new adult), YA (young adult), and MG (middle grade). She enjoys both gritty, dark narratives and fantastically quirky stories. She is also looking for light-hearted, funny, and moving contemporary YAs with a raw, authentic teen voice. She's particularly drawn to memorable characters, smart-mouthed dialogue, strong plots, and tight writing. Her favorite books are ones that reimagine familiar tales and tropes in a completely fresh new way and she has a soft spot for multicultural stories and lush settings.
Thao is not looking for: biographies, business books, cookbooks, memoirs, picture books, poetry, religious/spiritual books, screenplays, self-help, short stories, or travel books.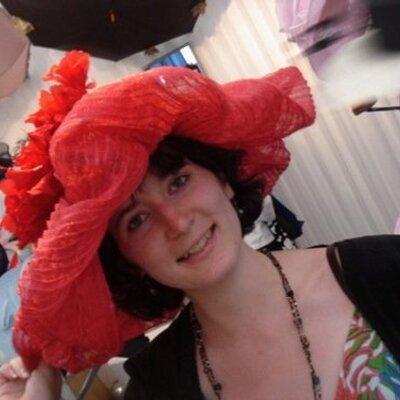 I'm mostly looking for science fiction and fantasy titles for adults, because that's where my heart is, but I'm tempted by anything out-of-the-ordinary – if your manuscript fits some of my other criteria but isn't SFF/isn't for adults then do please submit anyway. I love strong, inventive worldbuilding and unusual protagonists, and I'm a sucker for books inspired by folklore from around the world. I'm interested in unusual or little-known historical settings (either alt-history or actual real history) and I love books with a strong sense of place (real or imaginary) – I want to feel transported when I read. I'm not super-keen on romance, and I find love/hate 'I loathe him for his arrogance but somehow I can't resist him'-type dynamics particularly off-putting.
I know the Bechdel Test is not the be-all and end-all of feminist criticism, but it's fair to say that I will not take a book that doesn't pass that test. I strongly believe that #WeNeedDiverseBooks, and I aim to support and encourage authors from marginalised groups in any way I can. I'm also interested in representing books that have been translated into English, though that's usually something I discuss with agents in other countries.
I'm also looking for narrative non-fiction proposals on a wide range of topics – history, travel, popular science, biography, or any other area where there are interesting stories to tell.
Patricia Nelson joined Marsal Lyon Literary Agency in 2014. She represents adult, young adult, and middle grade fiction, and is actively looking to build her list.
In general, Patricia looks for compelling, well-written stories featuring complex characters that jump off the page. On the adult side, she is seeking women's fiction, historical fiction, and accessible literary fiction, as well as contemporary and historical romance. For YA and MG, she is open to a wide range of genres, with particular interest in contemporary/realistic, magical realism, mystery, horror, and fantasy. She is interested in seeing diverse stories and characters in all genres.
Patricia received her bachelor's degree from the College of William and Mary in 2008, and also holds a master's degree in English Literature from the University of Southern California and a master's degree in Gender Studies from the University of Texas at Austin. Previously, she interned at The Angela Rinaldi Literary Agency and in the children's division at Running Press, and before joining the world of publishing, she spent four years as a university-level instructor of literature and writing.
Lydia Sharp is an editor for Entangled Publishing and assistant to the executive editorial director, Stacy Abrams. Her favorite stories challenge the mind and caress the heart. When not completely immersed in a book, Lydia binges on Netflix, pines for Fall, and hosts mad tea parties in Wonderland.
What she's looking for:
My main interest is YOUNG ADULT with strong romantic elements, in the genres of fantasy, sci-fi, and contemporary. A high concept plot with a unique hook and strong teen voice are a must. A project that blends genres would also be great, such as historical fantasy, SF mystery/thriller, contemporary fairytale retelling, or whatever you can think up! I also consider contemporary single title romance, womens fiction with strong romantic elements, contemporary category romance/series romance, and new adult romance.
In all of the above I am interested in projects with same-sex couples and/or PoC main characters. Always in search of characters that jump off the page, make me love them, hate them, or love to hate them.Submit query, 1-3 page synopsis, and full manuscript to my attention
HERE
.
Courtney Stevenson has always had her heart set on children's books, ever since elementary school when she would read books under her desk during class. She has worn many hats in the publishing industry, from collaborating with an author to edit his nonfiction manuscript, to interning in the editorial department at a children's book imprint at Macmillan, to assisting the marketing division of an academic press. Following her graduation from Cornell University, she was thrilled to join Pippin as the assistant to all three agents.
What I'm Looking For: I mostly gravitate towards middle grade and YA realistic fiction with a strong voice. Historical settings, deliciously creepy details, and a touch of fantasy are all fantastic. I also love stories that make me cry, and narrators that I can't entirely trust.
Laura Zats graduated from Grinnell College with degrees in English and anthropology. While completing her studies, she took advantage of her love of Young Adult (YA) literature and wrote a thesis on identity formation in YA. She's been working as an editor since 2011 and has held positions at companies in both the US and the UK. In 2013, Laura joined Team Red Sofa as an intern but quickly became more of an apprentice, leveling up to Associate Agent in the same year.
Even though she loved YA books first, titles that are Middle Grade, romance, and Sci-fi/Fantasy have been slowly taking hold. Picking a favorite genre now would be like choosing between puppies and kittens. In her free time, Laura likes to craft, swing dance, bake, and binge on Netflix marathons of Buffy the Vampire Slayer and Doctor Who.
Caitie Flum joined Liza Dawson Associates in July 2014 as assistant and audio rights manager and became an agent in 2015. She graduated from Hofstra University in 2009 with a BA in English with a concentration in publishing studies. Caitie interned at Hachette Book Group and Writers House. She was an Editorial Assistant then Coordinator for Bookspan, where she worked on several clubs including the Book-of-the-Month Club, The Good Cook, and the Children's Book-of-the-Month Club. Caitie grew up in Ohio where she developed her love of reading everything she could get her hands on.
Interested in:
Caitie is looking for commercial and upmarket fiction with great characters and superb writing, especially historical fiction, mysteries/thrillers of all kinds, romance and book club fiction.
Caitie is also looking for Middle Grade, Young Adult and New Adult projects, particularly romance, historical fiction, mysteries and thrillers, and contemporary books with diverse characters.
In nonfiction, she is looking for memoirs that make people look at the world differently, narrative nonfiction that's impossible to put down, books on pop culture, theater, current events, women's issues, and humor.
I'M SO EXCITED!!! These agents are awesome. Seriously, I am 110% excited for this contest - IT'S TIME TO SHOW THEM YOUR BEST WORK!!! Submit submit submit! Get your manuscripts in shape by Sept 4th and tweet away at #WriteInclusively :D Tweet to and follow these publishing insiders; thank them for taking part.
This list might still grow - so stay tuned :D (If you're an agent who wants in, shoot me an email.)
Who's ready for this contest?!