You know how much we've been teasing you about how amazing the Query Kombat 2015 agent line-up is without revealing the agents?
Well, that time is up. The agents are being revealed.
I've am am so incredibly and genuinely excited about this agent line-up; we have INCREDIBLE agents participating in this contest!! And over
twenty-five
of them!
Check out
Mike's blog
for the first third of the agents, and check out
Michelle's
for the last third.
Below is my third. I'm shivering in excitement.
WITHOUT FURTHER ADO (and yes, the word is ado! I thought it was 'adieu'
but apparently no
t):
One Third of the Amazing Agents
Beth Miller
Beth Miller has worked with Robin Rue at Writers House since 2007, where she's had the pleasure of working with many talented and bestselling authors in a variety of genres. As a Junior Agent, she is building her list, working primarily with authors of romance, women's fiction, new adult, and young adult. She would also love to find a dark fantasy in the vein of Anne Bishop's Black Jewels series.
On the personal side, Beth has a long-standing love for the sea, as well as a fascination for all things Scottish (including, but not limited to, men in kilts). She is looking forward to her next road trip.
Monica Odom joined Bradford Literary Agency in 2015. Prior to joining Team Bradford, she worked for five years managing finance, subrights and social media at Liza Dawson Associates, and became an associate agent there in 2013. Monica earned her Masters in Publishing: Digital & Print Media from New York University in 2014, and has a B.A. in English from Montclair State University.
Monica is seeking: Nonfiction by authors with demonstrable platforms in the areas of: pop culture, illustrated/graphic design, food and cooking, humor, history and social issues. She is also looking for narrative nonfiction in these areas, and some memoir. She loves to see a personal project turn into something original and surprising.
Fiction in the areas of: literary fiction, upmarket commercial fiction, compelling speculative fiction and magic realism, historical fiction, alternative histories, dark and edgy fiction, literary psychological thrillers, and illustrated/picture books.
Monica is most actively seeking adult projects, but is open to all levels of children's projects and holds the same criteria no matter the age group: original storytelling, incredible voice, compelling characters, and vivid, detailed setting. She also likes to see a strong sense of narrative tension.
Monica is serious about the fact that We Need Diverse Books and is looking for authentic representation of all characters, diverse or otherwise. She enjoys working closely with her clients on the editorial and developmental level to fine-tune manuscripts and proposals, and loves the process of managing a writer or artist's career.
Monica is not looking for genre romance, erotica, military, poetry, or inspirational/spiritual works.
In her free time, Monica can most often be found with her nose in a book (or handheld screen), out on a bicycle ride, or catering to the various and extensive needs of her spoiled-rotten cats, Sam and Luna.
Click here
to see a more detailed list of her interests!
Jordy Albert is a Literary Agent and co-founder of The Booker Albert Literary Agency. She holds a B.A. in English from Pennsylvania State University, and a M.A. from Millersville University of Pennsylvania. She has worked with Marisa Corvisiero during her time at the L. Perkins Agency and the Corvisiero Literary Agency. She enjoys studying languages (French/Japanese), spends time teaching herself how to knit, is a HUGE fan of Doctor Who, Sherlock and Supernatural (#Superwholock)!!! And loves dogs.
She is looking for stories that sink their teeth in, leave the reader wanting more, and gives her all the feels. She loves books that make her laugh out loud or tear up (or in some cases wanting to throw the book). She is interested in Middle Grade contemporary or action/adventure (think awesome 80s movies). In YA and New Adult, she is looking for sci-fi/fantasy (romance), contemporary romance. She's also always looking for characters with strong, authentic/realistic voices. Jordy loves an awesome kick butt hero/heroine, especially when they have to work their way out of a tight spot. While it isn't necessarily a deal breaker, she tends to shy away from novels with trigger topics, such as suicide and any type of abuse. As for adult works, Jordy is looking for smart, sexy contemporary romances that leave her breathless, and where the chemistry between the characters sizzles right off the pages. She is also looking for Historical Romances (she definitely has a soft spot for a fantastic Regency). Like Brittany, Jordy is a sucker for a HEA (please, no sad endings)!
Caitlin joined Sterling Lord Literistic in 2011 and has worked closely with both George Nicholson in children's and young adult, and Celeste Fine in nonfiction. Caitlin represents a select list of fiction and nonfiction clients. She is looking for adult and young adult genre fiction, primarily fantasy and science-fiction with a smart edge. In nonfiction, she is interested in food, fashion, pop culture, journalism and narrative nonfiction, particularly in the areas of anthropology and psychology, science, travel, feminist theory and women's issues, and internet culture and general geek-related works. Caitlin grew up overseas and has a BA in Creative Writing from Columbia University.
Serving as a Literary Assistant for the past two years at the Seymour Agency, Lane Heymont has led the marketing efforts for their authors and enjoyed connecting clients with readers. As a lover of literature since childhood, he decided to pursue his passion as a literary agent to bring more well written books to the masses.
With a bachelor's degree in Psychology, business and literature, Lane continued his education in Creative Writing and English, attending Harvard.
Lane is hungry for well-written science fiction and fantasy novels. Exceptional world building is a must. In the non-fiction, he is looking for the inspiring, intriguing, and mysterious.
Lane is a member of HWA, ITW, and AAR. He believes what John Gregory Dunne said: "Writing is manual labor of the mind."
Sarah Negovetich is fully aware that no one knows how to pronounce her last name, and she's okay with that. Her favorite writing is YA, because at seventeen the world is your oyster. Only oysters are slimy and more than a little salty, it's accurate if not exactly motivational.
Sarah's background is in Marketing. FYI, your high school algebra teacher was right when they told you every job uses math. She uses her experience to assist Corvisiero authors with platform building and book promotion.
Sarah is only accepting MG and YA fiction manuscripts. She is open to any genre within those age groups, but prefers speculative fiction. Contemporary is not her favorite, but she will look at it. She is not interested in seeing poetry, novels in verse, short stories/novellas or anything focused on saving the environment (she's all for recycling, but doesn't want to represent it).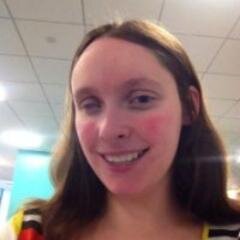 Caitie Flum joined Liza Dawson Associates in July 2014 as assistant and audio rights manager. She graduated from Hofstra University in 2009 with a BA in English with a concentration in publishing studies. Caitie interned at Hachette Book Group and Writers House. She was an Editorial Assistant then Coordinator for Bookspan, where she worked on several clubs including the Book-of-the-Month Club, The Good Cook, and the Children's Book-of-the-Month Club.
Caitie grew up in Ohio where she developed her love of reading everything she could get her hands on.
Caitie is looking for commercial and upmarket fiction with great characters and superb writing, especially historical fiction, mysteries/thrillers of all kinds, magical realism, and book club fiction.
Caitie is also looking for Young Adult and New Adult projects, particularly romance, historical fiction, mysteries and thrillers, and contemporary books with diverse characters.
In nonfiction, she is looking for memoirs that make people look at the world differently, narrative nonfiction that's impossible to put down, books on pop culture, theater, current events, women's issues, and humor.
Jennifer Johnson-Blalock
Jennifer Johnson-Blalock joined Liza Dawson Associates as an associate agent in 2015, having previously interned at LDA in 2013 before working as an agent's assistant at Trident Media Group. Jennifer graduated with honors from The University of Texas at Austin with a B.A. in English and earned a J.D. from Harvard Law School. Before interning at LDA, she practiced entertainment law and taught high school English and debate.
Jennifer is focusing on nonfiction. She is looking for seasoned writers with strong platforms and is excited by narrative nonfiction and memoirs that use a unique story to explore a larger issue. Particular areas of interest include current events, social sciences, women's issues, law, business, history, the arts and pop culture, lifestyle, sports, and food, including cookbooks and health/wellness.
Jennifer is also seeking upmarket commercial fiction, especially thrillers, and is pleased to work with clients who write both fiction and nonfiction.
While she'd be happy to receive queries for works in any of those broad areas, Jennifer would jump out of her seat for the following: (
click here to see the entire list!
)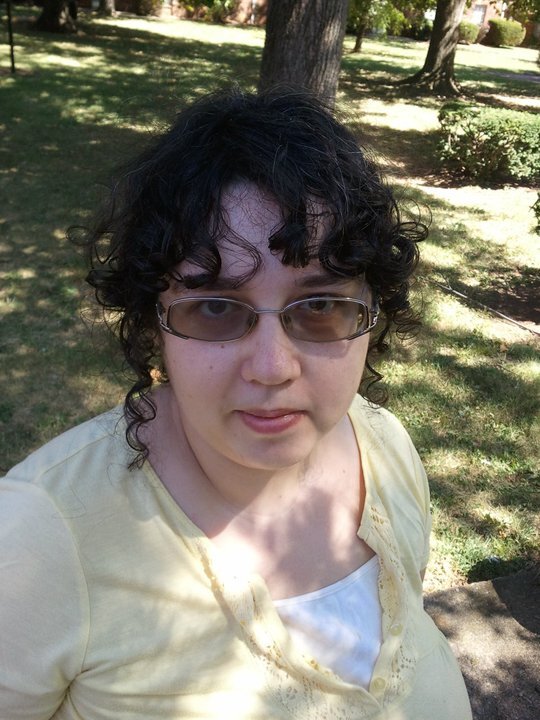 Alisa's family immigrated to the US from Uzbekistan in 1992, fleeing the fallout from the collapse of the Soviet Union. Just like she had in her birthplace, Alisa threw herself headfirst into education, graduating High School at 16 years old, and becoming a university alumni not long thereafter. Alisa's true passion has been and remains, quite simply, books. Consuming varied works of literature at a breakneck pace, it wasn't long before Alisa tried her hand at writing her own.
Years later, with millions of unpublishable words under her belt, Alisa joined forces with husband Eugene to launch Curiosity Quills, a blogging project dedicated to promoting their writing efforts and silly opinions. It was only a matter of time before the process of editing, promoting, and collaborating on her most serious writing projects to date snowballed into Curiosity Quills Press - a fully fledged publishing house with over 100 authors today and growing.
Alisa's favorite book is The Book of Joby, by Mark Ferrari.
I'm gunna go sit down and relax. I need to recover from all this amazingness.
What do you think about this line-up?!